Whirl
is the creation of Nikki Nation, a critically acclaimed singer, songwriter and guitarist who has consistently won over audiences and critics alike with heartfelt live performances and beautifully-crafted, colossal hook-based, chart-friendly tunes.
With a sound that has been described as ambrosial, hooky, intelligent, polished and passionate, the band has received glowing press and has touched audiences worldwide.
Whirl was originally formed in London, England, and after performing extensively throughout the UK, relocated to the U.S., where Whirl has since performed throughout the East and West Coasts at venues as diverse as New York's legendary Mercury Lounge, Knitting Factory and the Make Music NY Festival, Pennsylvania's Crocodile Rock, Sacramento's Cal Expo, and many more. Whirl has also made TV appearances on both coasts and has received airplay on both major and college radio stations including New York's Q104.3, NJ's WFDU and various US and European-based podcasts, where Whirl's music continues to shine.
Whirl's line-up also features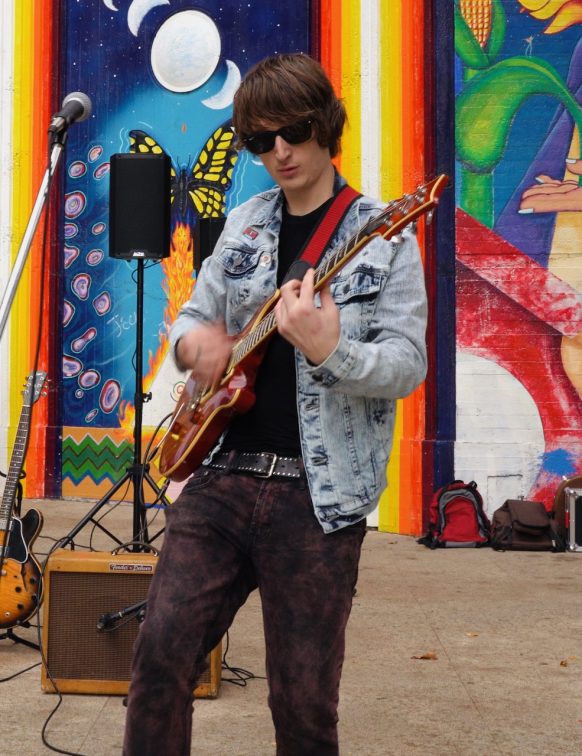 Guitar player Jeff Carter. Jeff is an accomplished musician, a passionate performer, a private music instructor and a student at Berklee Conservatory School of Music. He has been playing guitar for 23 years and is also proficient in pedal steel guitar. His favorite styles of music vary widely and include rock, alternative, jazz, metal and funk.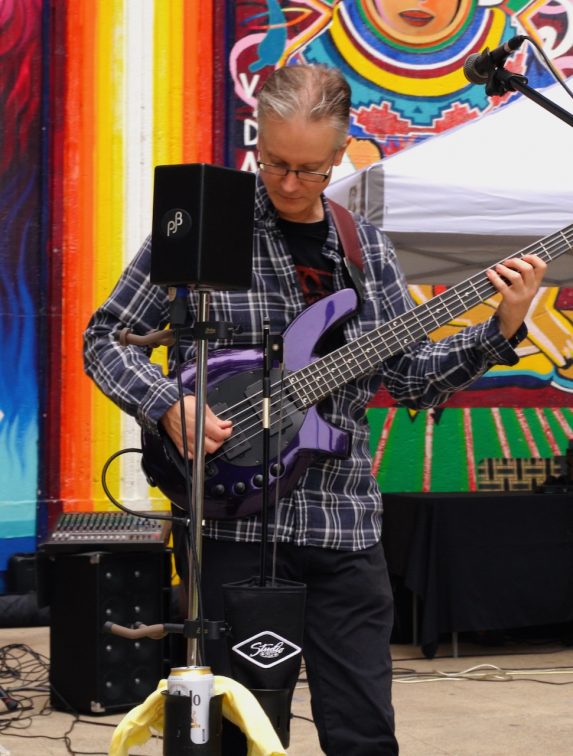 Bass acolyte Andrew Sisco. Andrew started playing in the 1980's and never stopped, gigging with various funky rock, indie, and Americana groups throughout Northern California. Though focused on bass guitar, Andrew also enjoys double bass, cello, bassoon, percussion, long walks, thunderstorms, D&D, and fine foods.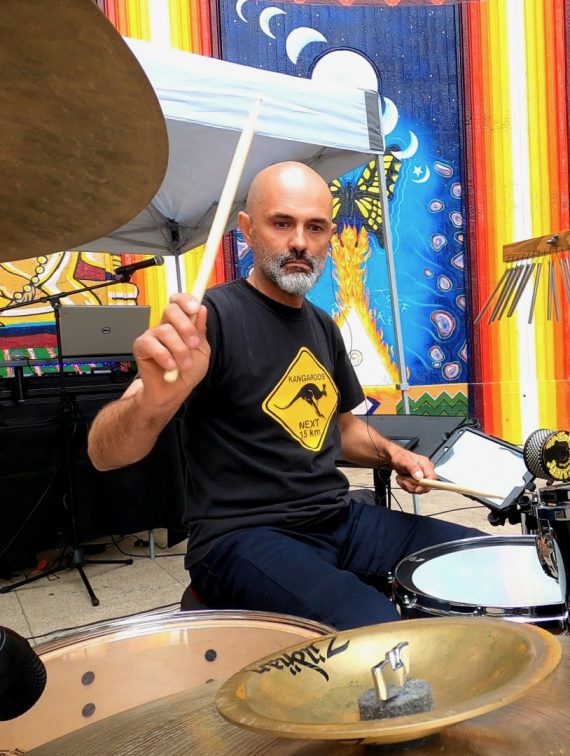 Drummer Andrey Ravlyuk. Andrey began his career with the study of classical percussion instruments, and performed on the four-row xylophone at the biggest stage in Ukraine with the orchestra of the State TV and Radio. He has since gone on to play in several popular bands in Ukraine and in the US, and has also produced various promising musicians.
PRESS
"Whirl possesses a female vocalist's rare combination of angelic delicacy and extraordinary power… an innovative style of instrumentation, and hooky tunes that will stick with you for a long while. These evocative, upbeat songs have an incredible synergy of sounds – a teeming bass line and edgy, sustained guitar riffs… crafted to usher the listener in."
Chloe Cheng, of the Underground HK, on behalf of HKGFM.net
"Outstanding sound, great songwriting… WOW!"
IMCRadio
"With signature emotional openness and fearlessness… Nikki sings and you will become a believer."
Bryan Farrish Promotion
"This band is so damn good… I can't stress enough the power and polished skill of this band and the top-rate vocals of singer Nikki… the lyrical crafting is intelligent. The songs are played faultlessly… the music is of commercial quality without a hint of copping out on originality… Whirl is carving their niche in the future of pop/rock."
The Daily Sentinel
Grand Junction, CO
"An incredible voice, mixed with magnific sound."
Wild Side Radio
"The record seems destined for a date with AOR radio stations across the country with its crunchy, singer songwriter goes big time tunes."
First Coast News
Jacksonville, FL
"Ambrosial voice… incredible range and innovative styles… the lyrics are intelligent and the songs are well-crafted in a familiar way with the right touch of uniqueness"
Music Morsels
"Blazing through… it's her passionate voice that sustains the energy and keeps you listening… add to that some hooky arrangements."
Indie-Music.com
"There is no doubting the vocal talent of singer-songwriter and guitarist Nikki."
The Deli Magazine
"A stirring performance… an energy that is hard to match… with intelligent lyrics and songs with big hooks, Whirl are setting a great pace."
The Aquarian
"Well-written, lyrically and melodically, not to mention very hooky!"
East Coast Rocker
"Nikki's voice belts you with all the ferocity of a Mike Tyson punch!"
NY Rock